The Gateway Buyer Report involves a thorough inspection of the property and focuses on defects and other issues the surveyor considers to be significant and/or urgent, and which would typically affect the value of the property.
Using a traffic light system to prioritise actions that may be needed, the report will highlight 'at a glance' the main problems found or suspected and will recommend further actions or investigations if they are required. Photographs of any major issues will also be included.
We are here to give you a balanced view of the property you are buying, so we think the green priority rating is especially important, signifying low priority action or indeed, no attention required at all. If something is in good condition, we will say so, rather than just produce a list of defects, giving an unbalanced feel to the report and making for a very negative read.
Our reports are prepared specifically for you, and, as far as is possible, they avoid the use of jargon and will be written in plain English.
We will always try and speak with you before we inspect the property so we can ensure that we address any specific concerns you may have with the property and then again afterwards, to let you know how it went. Once you receive your report, your surveyor will be available to discuss it further if needed.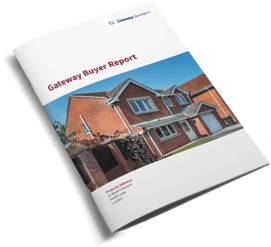 A sample report can be made available on request.
Prices start from
£325+VAT

HIGH PRIORITY ACTION - NOW
Immediate action/urgent repair or further investigation before exchange of contracts

MEDIUM PRIORITY ACTION - SOON
Work required. Important but action/repair less urgent

LOW PRIORITY OR NO ACTION - LATER
Minor repair/maintenance needed, or no attention required
For further advice, information, or a quotation, please contact our Sales Team:

The RICS (Royal Institution of Chartered Surveyors) is the mark of property professionalism worldwide, and the letters AssocRICS, MRICS and FRICS are the highest qualifications available for the surveyors in the UK. All of our reports are prepared by fully qualified and experienced RICS Surveyors.
Other Types of Survey available