About Gateway Surveyors
Gateway Surveyors is the trading style of Gateway Surveying Services Limited which was founded in 2005 by what was the former Executive Management Team at SecureMove Property Services following the company's sale. Since then, Gateway Surveyors has demonstrated strong and sustained growth, to now become one of the UK's leading suppliers of valuation and panel management business services through its combination of strength of reputation, highly valued industry experience and substantial investment in systems and processes to ensure business is completed quickly and efficiently.
In January 2020, Gateway joined forces with Landmark Surveyors to offer a new level of service in residential surveys direct to consumers to further enhance their existing strong track record. Landmark was established in 2007 and focussed on the area of surveys and valuations of residential property as a fully regulated RICS practice, carefully building its products around the needs and requirements of its clients.
In addition to panel management and other business services, we provide valuations for Help to Buy and Shared Ownership staircasing, Homebuyer Reports – Gateway Buyer Survey, Building/Structural Surveys, Seller Surveys Leasehold Extensions & Freehold Purchase, Specific Defect Report, Stock Condition Report, Buildings Insurance Valuations, Portfolio Valuations, Asset/Book Valuations for Statutory Authorities and Public Companies, Valuations for Taxation Purposes, including Capital Gains and Probate, Matrimonial Valuations.
To bring further strength to the Gateway name, it absorbed the existing experienced surveying teams, including Sonas Surveyors, into one multifunctional unit that now operates out of offices in Derby and Horley.
The team recognises its strength and success lies in the knowledge and service provided by its surveyors working closely with both consumers and companies, and therefore there it undertakes rigorous staff recruitment and training to deliver an outstanding service proposition which is recognised and supported by an independently audited ISO Quality Management System.
Gateway recognised the need to have its own valuation delivery capability, investing in its own valuation team as far back as March 2009. Staffed by fully qualified RICS Surveyors the new amalgamated team covers the UK. In addition to its in-house team, Gateway further strengthens its coverage with a fully accredited panel network of over 85 valuation surveying businesses. This facilitates full national postcode coverage and distribution to some 1,500 individual RICS Surveyors throughout the United Kingdom.
Our Team
We are a friendly team which makes for a good working atmosphere in the office. We are renowned for our customer service and expert advice, which is fostered and led by our management team details of the key members can be seen below.
Our Offices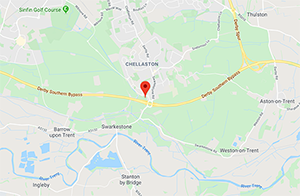 Business Services
Weston House
Bradgate Park View
Chellaston
Derby
DE73 5UJ
Tel: 01332 693 100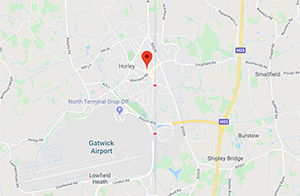 Residential Surveys and Additional Services
Consort House
Consort Way
Horley
Surrey
RH6 7AF
Tel: 0800 876 6002